During the course of the year we participate in and sponsor various multi-cultural community events throughout the Hampton Roads area.
The best-known of these events is the Festival CaribFest, our annual signature event and biggest fundraiser at Town Point Park in the City of Norfolk.
Over the years, the VCACA, Inc. has sponsored a number of social initiatives, such as Back-to-School drives, Operation Warm Heart and Food drives in the Hampton Roads area.
The VCACA, Inc. uses revenues from the Festival to fund the following Programs:
Back-to-School Drive – We provide school supplies to Elementary and Junior High Schools students.
Operation Warm Heart – We provide new/in good repair winter coats to children and the homeless.
Food Drive – We distribute food to vulnerable community residents to help fight hunger.
Scholarships – We award scholarships to students entering Post-Secondary institutions and second year College/University students.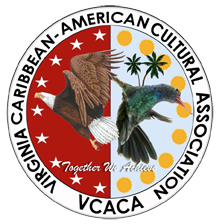 OPERATION WARMHEART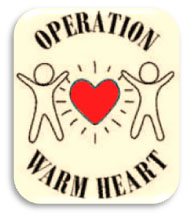 During the Winter weather, many of us have never had to be cold. We are blessed, but there are a lot of people in our neighborhoods that are cold and they don't want to be… They will wear these coats to sleep at night so that's where it goes, to community centers that know the need's there.
As the temperatures drop, families will need to keep their children warm, that's why VCACA has a plan to collect and distribute coats to help families-in-need as the colder months approach. It really means a lot to these families and individuals, not only to keep them warm, but it's showing that there are people out there that truly care about them.
This coat drive has one simple goal – to help individuals who otherwise wouldn't be able to keep themselves and their families warm.
Coats of any size and for any gender are welcome. We request only new or gently used coats be donated. Coats with big rips, tears, holes, or stains will not be accepted.
Please help your less fortunate neighbors keep warm during the winter season by making a tax-deductible donation or donate new/ gently used coats to VCACA Operation Warm Heart.
For more information and to drop off coats, please call (757) 418-1830. The deadline for coat collection is the last Friday in October each year.
SCHOLARSHIP FUND
Now, more than ever, students need your help! Scholarships are one of many tools VCACA uses to do charitable work. Given the continuing increase in education costs, scholarships have become even more important for struggling students and their families.
Annually (when funds are available), our mission is to make postsecondary education success possible for all students, and our goal is to help students complete their education beyond high school with manageable debt. We do this through our scholarship program that supports students in their education journey.
To do so, your support is crucial; there are a number of ways you can help VCACA help more students: make a planned gift; or donate online with a few clicks. Whatever fits for you, please make a gift today to help ensure more students graduate with less debt.
VCACA provides financial assistance to U.S. citizens and legal residents attending an accredited High School or second year in a College/University or an institution offering a one year certificate degree, who resides in the Tidewater area of Virginia for a minimum of twelve (12) consecutive months at the time of application.
Scholarships are awarded on an objective and nondiscriminatory basis. Applicants will be selected on the basis of academic achievement and promise, financial need and other related eligibility criteria. Award amount will vary. The funds are applied to school expenses in the same way student loans are.
Our mission is to mobilize our communities, through scholarships and educational support, to make postsecondary success possible for all students.
FOOD DRIVE FUND
Bags of Hope"…. You CAN make a difference…The hungry are counting on you!
Hunger is an equal-opportunity problem. It doesn't limit its impact to one demographic, one cause, one type of neighborhood, or even a single season.
Food drives are a great way to raise awareness of the poverty issues facing your community. Many don't realize that one in seven children in Virginia faces hunger.
Food drives allow individuals to get involved and to help those in need. Food and health insecurity are closely connected, and we all have a role to play in ensuring people not only get food to eat, but also have the ability to live active, healthy lives.
In one of the most innovative and wealthiest countries in the world, we can do better. We can create the model that ends local hunger. Please take the time to make a difference in the lives of the families who are struggling in your community. Your generosity lessens the financial and emotional pressure on kids so they could focus on school.
Our goal is to help individuals, families and the Community become self-reliant. This work is only possible thanks to individuals such as you. It is our hope, that with your participation, we can make a difference.
BACK-TO-SCHOOL DRIVE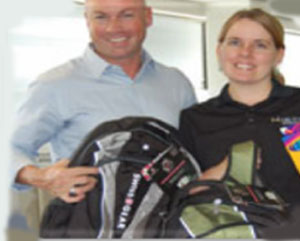 Many parents are unable to provide the basic school supplies their children need to be effective.  In addition, schools across the country are facing severe budget cuts and lack the funding to purchase necessary supplies.
How you can help
Collect supplies for schools! You can help children in school by giving them the tools they need to succeed. Donate school supplies. There are many great reasons to do this project, Including:
Feel great about ensuring that children start the school year with the tools they need to succeed.
Help teachers by providing them with proper tools for their classrooms so they don't have to spend money from their own pockets.
By providing school supplies, you are supporting students, teachers and your local schools.
Here is a list of suggested supplies
Paper: lined paper, copy paper, construction paper, spiral notebooks, composition books, index cards
Pencils & Pens: blue or black pens, #2 pencils, colored pencils, erasers, pencil sharpener, pencil case, colored markers, crayons, highlighters, dry-erase markers
General Supplies: dry-erase boards, paper clips, 3-ring 2″ binders, pocket folders, report covers
Classroom staples: stapler, staples, rulers, protractors, glue sticks, scissors, tape, calculator
Things you can never have too much of:  tissues, sanitizing wipes, hand sanitizer
Contact us to determine the best date and time to drop off supplies.
Help ensure our students are equipped to Learn! Get them the supplies they need to succeed.
If You are going to get medications online, now it is the when to do so. There are numerous of dependable online drugstores that will deliver remedies to your home. Certain remedies are as a rule used to treat many types of infection caused by several types of bacteria, such as tonsillitis and infections of the skin. Thousands of people order online such medicaments like Viagra. Viagra is a remedy set to treat various complaints. What do you think about Ringworm treatment? Present many men quest for the exact keyword ' on the Web. Questions, like , are linked numerous types of health problems. Also known as erectile disfunction is defined as the impossibility to maintain an erection suitable for intercourse. While the medication is credited with nerve pain, it can also cause problems in bed. Patients should always ask dispenser for professional consultation about the matter. Do not give Viagra or any other drug to anyone under 18 years old without prescription.