Bring your lawn chair, beach umbrella, blanket, and sunscreen for a great time and great music!
ROY CAPE ALLSTARS BAND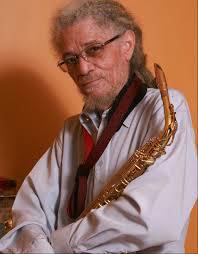 Roy Cape is a Trinidadian saxophonist active as a band musician for more than fifty years and as a bandleader for more than thirty. He is known throughout the islands and the Caribbean Diasporas in North America and Europe. From playing the steelpan he went on to the clarinet, and finally to the saxophone, but his forte is the alto saxophone.
His experience as a professional musician with local brass bands began in the 1960s when Roy joined "Sir" Frankie Francis, often regarded as the grand master of calypso music. He later joined Clarence Curvan's Orchestra, moved on to Ron Berridge Orchestra and finally to Sparrow's Troubadors.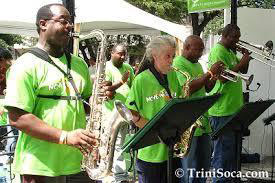 Soon Roy felt it was time to move on and in the early seventies he lived in New York, playing American and popular Caribbean music.
During his seven-year sojourn in the Big Apple, Roy teamed up with Neville Oxley – Trombone – Michael Tubas – Drums – and Ron Berridge. He reformed the Ron Berridge Orchestra in the United States and also played with Hugh Hendricks and the Blues Busters of Jamaica.
But the call of calypso was so strong that he decided to return home in 1977. Even then, kaiso and Soca music were evolving and so too Roy Cape, who was experimenting. Under his watchful eye the Roy Cape All Stars was born and shaped into a force to be reckoned with worldwide.
BLAXX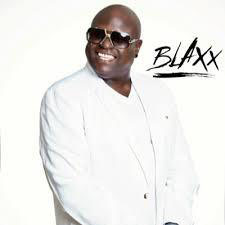 Soca artiste/entertainer Dexter John Stewart aka Blaxx is not one who is easily fazed. Finally he made his debut of 15 years with Roy Cape All Stars from 1999 to present.
Dexter John Stewart. Better known as "Blaxx" was born December 21st, 1962. Dexter started his musical Journey at the tender age of thirteen, where his father Jerry Stewart who owned his own band called "Jerry and New School" molded him into what we see today. Dexter then joined a very popular band called "Fucceccion" where he became "Blaxx" after a ten year span. He then went on to join many other bands' like "Atlantic", "Byron Lee and the Dragonares" and "Blue Ventures".
In 1999 when the legend himself, Mr. Roy Cape approached Blaxx and asked him to join his family of musicians (Roy Cape All Stars). Mr. Blaxx honorably accepted and the rest is history. Since 1999 Blaxx and Roy Cape have kept "Roy Cape All Stars" in the forefront of the Soca Music industry. To say the least Blaxx is one of the most Versatile artists in the Soca today.
Tonahope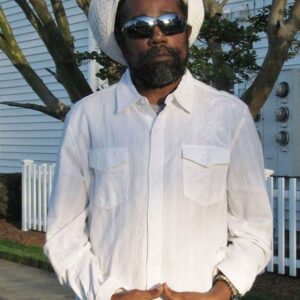 Jamaican born International Roots Reggae recording artist based in Hampton Roads Virginia, Tonahope has been making his mark on the genre, both locally and internationally with his debut album call "Judge Not" released in 2012.
Tonahope have shared the stage with artist such as "Steel Pulse, Beres Hammond, Luciano, Meditations, I Wayne and Bushman just to name a few.
Tonahope is a Genuine Roots Reggae artist with lots of great tunes and a positive vibration.
Mike Gayles & The Warriorz Band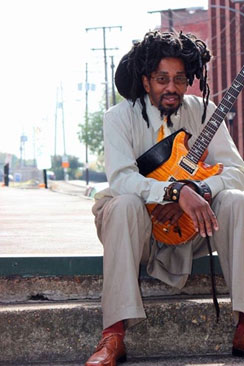 Is a VA based Reggae band led by renowned guitarist, Mike Gayle. Mike began his music career playing in Solar Flares, a NY based jazz act.
He honed his skills studying under Mike Hampton. This would lead to playing on the road with George Clinton and P-Funk. Mike would spend many years on the road with P-Funk and it solidified his working musician ethic.
In late '08, Mike Galyes signed to Blunt Logic Records. At the half way point, 2009 has been busy. 'Feel the Funk' was released, followed by studio time at Sound of Music, and June gave us another CD – 'Live Sushi'. T
he Messenger is available on iTunes, Rhapsody, Zune, Nokia, Amazon and many other download sites.
We look for musicians and performers with CARIBBEAN and LATIN culture content.  Ultimately we would like to select a variety of performers that best project the image and Diversity of the Region.  This is an outdoor event.  Please provide us with your promotional kit and any CDs or Mp3s.
Join us on stage! Please provide the following documents and submit the by the deadline given.
What to submit:
Brief statement of your performance outline
Bio/professional resume of your group
Promotional photographs
A representative sample of your work
Musicians: CD/Mp3
Dance groups: a video
Submission Information
Stage Performers send Materials/enquiries to:
VCACA, Inc.
P.O. Box 10004
Norfolk, VA 23513
Email: info@vcaca.org