Bring your lawn chair, beach umbrella, blanket, and sunscreen for a great time and great music!
KES THE BAND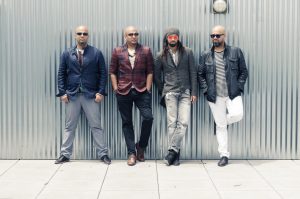 Kes the Band goes beyond the average band – group of musician playing together under one name. Its composition goes deeper to a brotherly bond of three brothers; Kees Diffenthaller, Hans Diffenthaller, Jon Diffenthaller and their best friend Riad Boochoon. But whilst they may be of the same roots, it is their array of talent and personalities that fuse together to form their soul and sound.  The band is a unique blend of heartfelt vocals and Caribbean inspired melodies over a fusion of island beats, hints of Soca and reggae, but can best be described as Caribbean Pop. This style has elevated Kes to stardom, allowing the band to become a household name in Trinidad & Tobago and throughout the Caribbean circuit in all major territories such as the US, Canada and UK, where their electric and high-energy performances consistently win over audiences.  Kes the Band has also been featured on MTV, BET, FOX, BBC World and many other international networks. Their music speaks for itself as they have been asked on numerous occasions to perform with internationally accredited artist, even opening shows for Rihanna, Maroon 5, Usher, Sean Paul, Musiq Soul Child John Legend. This is only the beginning, for the upcoming years Kes the Band plans to take the world by storm with their dedication to the art creating music. It is the plan that their upcoming music will be reflective of the growth and journeys which they have covered over the past years. It is a dream that they can take Caribbean music to new shores and levels not yet touched to leave behind a legacy …
ALISON HINDS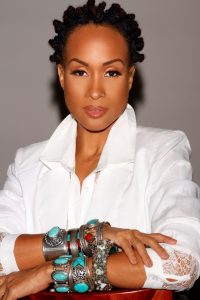 A true Caribbean Queen, born in England, ALISON and her mom moved to Barbados when she was 11 years old.  After graduating from high school ALISON joined Square One, a Soca band made up of long-time friends. Square One toured non-stop, playing everywhere from bars, hotels and eventually bigger venues throughout the Caribbean.
Crowned the undisputed "Queen of SOCA" by fans worldwide, her powerful, emotional vocals and high-energy live shows are legendary in Caribbean music. Alison's musical journey has taken her throughout the Caribbean islands and the Diaspora worldwide.
Her first solo album entitled SOCA QUEEN Is a diverse selection of Soca tunes with hot pulsating rhythm oriented anthems with a standout song "Roll It Gal" that became an international hit between 2005- 2006 and was released in North America, Europe and the Far East taking Alison's music to new shores and making new fans all over the world enabling Alison to take her dynamic live show worldwide, touring throughout the U.S., Europe, Canada and the Caribbean. She has won numerous awards and rave reviews everywhere she goes.
Come celebrate with ALISON HINDS and lose yourself in the infectious 'riddims', chants and sounds of the Caribbean as she passes through Norfolk at Caribfest 2017.
ROY CAPE ALLSTARS BAND 

"Tentative"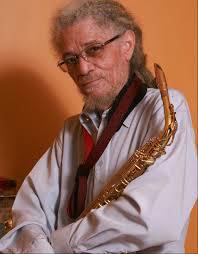 Roy Cape is a Trinidadian saxophonist active as a band musician for more than fifty years and as a bandleader for more than thirty. He is known throughout the islands and the Caribbean Diasporas in North America and Europe. From playing the steelpan he went on to the clarinet, and finally to the saxophone, but his forte is the alto saxophone.
His experience as a professional musician with local brass bands began in the 1960s when Roy joined "Sir" Frankie Francis, often regarded as the grand master of calypso music. He later joined Clarence Curvan's Orchestra, moved on to Ron Berridge Orchestra and finally to Sparrow's Troubadors.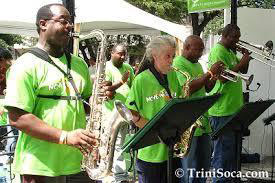 Soon Roy felt it was time to move on and in the early seventies he lived in New York, playing American and popular Caribbean music.
During his seven-year sojourn in the Big Apple, Roy teamed up with Neville Oxley – Trombone – Michael Tubas – Drums – and Ron Berridge. He reformed the Ron Berridge Orchestra in the United States and also played with Hugh Hendricks and the Blues Busters of Jamaica.
But the call of calypso was so strong that he decided to return home in 1977. Even then, kaiso and Soca music were evolving and so too Roy Cape, who was experimenting. Under his watchful eye the Roy Cape All Stars was born and shaped into a force to be reckoned with worldwide.
BLAXX 

"Tentative"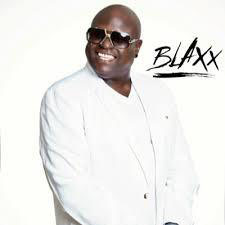 Soca artiste/entertainer Dexter John Stewart aka Blaxx is not one who is easily fazed. Finally he made his debut of 15 years with Roy Cape All Stars from 1999 to present.
Dexter John Stewart. Better known as "Blaxx" was born December 21st, 1962. Dexter started his musical Journey at the tender age of thirteen, where his father Jerry Stewart who owned his own band called "Jerry and New School" molded him into what we see today. Dexter then joined a very popular band called "Fucceccion" where he became "Blaxx" after a ten year span. He then went on to join many other bands' like "Atlantic", "Byron Lee and the Dragonares" and "Blue Ventures".
In 1999 when the legend himself, Mr. Roy Cape approached Blaxx and asked him to join his family of musicians (Roy Cape All Stars). Mr. Blaxx honorably accepted and the rest is history. Since 1999 Blaxx and Roy Cape have kept "Roy Cape All Stars" in the forefront of the Soca Music industry. To say the least Blaxx is one of the most Versatile artists in the Soca today.
DAVID RUDDER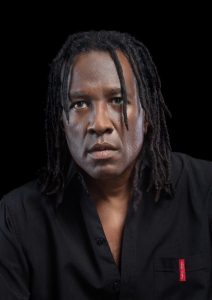 David Michael Rudder is a calypsonian from Trinidad, one of the most successful calypsonians of all time. Born in Belmont, Port of Spain, Trinidad and Tobago. He is one of the few calypso singers to write his own songs, David Rudder (born: David Michael Rudder) helped to usher in a new era for calypso music. His many hits include "Bahia Girl," "Bacchanal  Lady," "Panama," "Engine Room," "Rally 'Round the West Indies," "Knock Them Down," and "The Ballad of Hulsie X." The title track of his 1988 album Calypso Music remains one of the bestselling songs in calypso history. The title track of his 1986 album The Hammer was covered by steel drummer Andy Narrell as the title track of his own album. Rudder's 1990 album, 1990, was named "best calypso album of the year" at the first Caribbean Music Awards at the Apollo Theater in New York while the title track was named "song of the year" at the Nefeita Awards. The following year, his album
Rough and Ready received three Sunshine Awards. According to the Village Voice, Rudder is "the first of a new generation of calypsonians and he's opening up a whole new way to write, sing, feel and see the thing. His music transcends culture, race, and class.
DAKEYE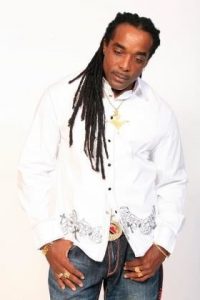 Born & raised in Trinidad, this talented singer has made his mark on American soil. Richard Marshall also known as DAKEYE is the Soulful Crooner and former lead vocalist of LA#1 reggae group DETOUR POSSE. In 1999 Dakeye embarked on a solo career, recording for veteran producers like Sly & Robbie and Fabian Cooke. In the summer of 1999 Dakeye, in association with Kevin Brown collaborated on several songs of high quality. In 2000, they released Take Your Time, a song written by Brown and Dakeye over a re-worked version of The Melodian's, Come On Little Girl. That promotional-only tune was so well received, it charted in the Jamaica Star's Miami Top 25 chart for that year. In
2009, Dakeye's song, Chariots in the Sky, was featured in the film A Letter to Dad that starred Mario Van Peebles, John Ashton and Thom Mathews. Over the past few years, the two have painstakingly recorded and re-recorded several tunes for commercial release. Singles like Turn It Up (Sexy Beast Riddim) and Just Like A Man (Fallen Riddim) have brought Dakeye back in front of the public eye along with his performances in Trinidad
and in the United States. His vocal style reminds many of great singers like, Teddy Pendergrass, Curtis Mayfield, Freddie McGregor or Beres Hammond.  Dakeye's Let's Stay Together (Love Letter) on the Kevin Brown produced Elements Riddim was released on May15th 2011. The track not only showcase's his superb singing abilities, it also shows how much he is as a serious lyricist.
Tonahope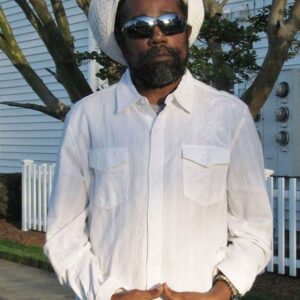 Jamaican born International Roots Reggae recording artist based in Hampton Roads Virginia, Tonahope has been making his mark on the genre, both locally and internationally with his debut album call "Judge Not" released in 2012.
Tonahope have shared the stage with artist such as "Steel Pulse, Beres Hammond, Luciano, Meditations, I Wayne and Bushman just to name a few.
Tonahope is a Genuine Roots Reggae artist with lots of great tunes and a positive vibration.
NATURE'S CHILD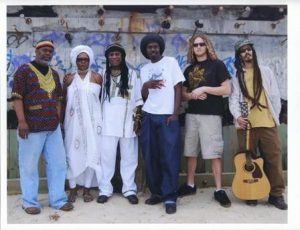 One of the hottest reggae sensations on the east coast!! Based in Virginia Beach, Va. this band is
multi-cultural, multi-racial, multi- talented in rock, jazz, latin, blues, funk and of course reggae. The band is comprised of George (Jorge) from St. Lucia, W.I. on lead vocal and percussion, Delores (Dee) from Ahoskie, N.C. on vocals/keyboard, Joe (Wisdom) from Greenville, S.C. on saxophone, flute, and vocals, Johnnie (Jay) from Virginia Beach, Va. on drums, Patrick (Pat) from Virginia Beach on bass, and David (Young Lion) from Germany on guitar, percussion, and vocals. Their CD  "THE  FIRST  SUPPER"  has
gotten rave reviews from all who have heard it. The energy that they bring to the state is contagious and highly explosive. We recommend you check this group out! The band has been up and down the east coast, opening for the likes of Steel Pulse, Burning Spear, Third World and many of reggae's top artists.
We look for musicians and performers with CARIBBEAN and LATIN culture content.  Ultimately we would like to select a variety of performers that best project the image and Diversity of the Region.  This is an outdoor event.  Please provide us with your promotional kit and any CDs or Mp3s.
Join us on stage! Please provide the following documents and submit the by the deadline given.
What to submit:
Brief statement of your performance outline
Bio/professional resume of your group
Promotional photographs
A representative sample of your work
Musicians: CD/Mp3
Dance groups: a video
Submission Information
Stage Performers send Materials/enquiries to:
VCACA, Inc.
P.O. Box 10004
Norfolk, VA 23513
Email: info@vcaca.org
If You are going to get medications online, now it is the when to do so. There are numerous of dependable online drugstores that will deliver remedies to your home. Certain remedies are as a rule used to treat many types of contagion caused by several types of bacteria, such as tonsillitis and infections of the skin. Thousands of people order online such medicaments like Viagra. Viagra is a remedy prescribed to treat various complaints. What do you think about Ringworm treatment? Present many men search for the exact keyword ' on the Web. Questions, like , are linked numerous types of soundness problems. Also known as erectile dysfunction is defined as the incredibility to maintain an erection suitable for intercourse. While the medication is credited with nerve ache, it can also cause problems in bed. Patients must always ask pharmacist for professional consultation about the matter. Do not give Viagra or any other drug to anyone under 18 years old without prescription.