Virginia CaribFest Sponsor Packages
Sponsorship Investment Opportunities
The Virginia Caribbean-American Cultural Association Inc. (VCACA, Inc.) welcomes your participation in the Virginia CaribFest 2016, Norfolk's Only Caribbean Summer Festival.
Sponsorship Packages are available. Whether a product launch, a lifestyle event, or a consumer brand we understand the Diaspora and have the capabilities to competitively and attractively position your company or product in front of this unique demographic.
Corporate Sponsorship
Sponsorship, Advertising and Promotional Opportunities


Are you a potential sponsor of CaribFest?
The VCACA's annual CaribFest Festival and Multicultural Street Parade provide a terrific opportunity for businesses to promote their products and services directly to the thousands of festival attendees.
Organizations that are interested in promoting a product or service with a presence on-site at the festival may apply for the vendor category.
This Festival is one of the largest annual cultural festivals of its kind in the City of Norfolk.  Its appeal is broad-based and continues to grow year after year.  Our Festival can assist in providing a positive emotional link between a business and the community.  Please review these sponsorship opportunities and contact us to discuss your situation further.  All sponsors have their logo associated with CaribFest Festival promotional materials including festival brochure, print advertising, flyers & programs, website, and on the stage through the Festivals MCs.
Packages (cash and in kind) are flexible and are structured to meet the requirements of our partners.
Non-Profit Enquiries
Non-profit organizations that are interested in promoting a message or service with a presence on-site at the festival may apply for this category.
Cost:  Subject to review by our Festival Committee
To qualify for Non-profit status, the vendor must be prepared to explain the reasons why their presence will benefit Festival visitors.
Where to send your enquiry
CaribFest Festival Marketing Coordinator:
Media:
If you are interested in sponsoring CaribFest Festival and Parade, we have a range of packages available to potential sponsors. We would be pleased to discuss your company's requirements. Please email us to express your interest.
Presenting Sponsor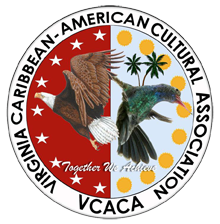 The Virginia Caribbean-American Cultural Association, Inc. is a non-profit, community-based, traditional and performing multicultural arts organization. It is organized exclusively for public charitable purposes within the meaning of Section 501(c)3 of the Internal Revenue code.
The VCACA, Inc. is dedicated to providing cross cultural understanding, acceptance and interaction between peoples of diverse nationalities and heritage through their art, their music and their respective talents and abilities.
VCACA, Inc. mission is to bring the highest quality of performing arts and cultural experiences that enriches the cultural, economic and social vitality of citizens and the region; while serving as a charitable services provider to economically vulnerable individuals in our community.
In Partnership with:

Entercom Communications Corp. is the fourth-largest radio broadcasting company in the United States, with a portfolio of 125 highly-rated radio stations in 27 top markets across the country.
Known for developing unique and highly successful locally programmed stations, Entercom's brands reach and engage close to 40 million people each week, delivering a curated mix of outstanding local personalities and a broad range of compelling music, news, talk and sports content. Entercom focuses on creating effective multi-platform marketing solutions for its customers, incorporating the company's audio, digital and experiential assets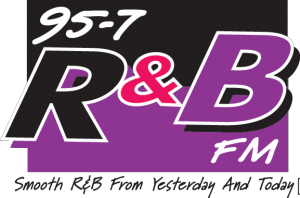 WVKL is the top-rated hit rhythm and blues, contemporary urban music broadcast radio station…The Steve Harvey Morning Show…Smooth R&B from Yesterday and Today.

WNVZ is a Contemporary Hit Radio formatted broadcast radio station. Z104 plays hip-hop music for Hampton Roads and the world. Home of the Z Morning Zoo with Nick, Tricia, and the Locals Favorite Shaggy.  Visit Z104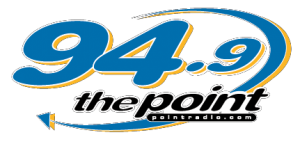 WPTE is a Hot Adult Contemporary formatted broadcast radio station. The Point 94.9 is a HOTAC formatted station serving the greater Hampton Roads area.

WWDE-FM is an Adult Contemporary formatted broadcast radio station. "We Make Your Workday Go Faster"
Community Sponsor:

Founded in 1682, Norfolk grew up on the water, and its miles of lake, river, and bay front are central to many of its neighborhoods. The city's popular logo—an elegant young mermaid, which can be spotted in outdoor sites from Downtown to Ocean View—symbolizes 300 years of maritime and naval heritage and its modern reputation as a city on the move.
Attractions—such as the battleship U.S.S. Wisconsin, a salute to the city's long-standing relationship with the Navy, Nauticus, the Hampton Roads Naval Museum, and the new Cruise and Celebration Center dot Norfolk's easily-walked downtown waterfront. Here, tugboats and visiting cruise ships share the waters with sailboats and merchant ships. The waterfront is also home to Town Point Park, a recently refurbished green space that houses summer festivals, fountains, walkways, and tributes to the City's naval history. Other treasures—The Chrysler Museum, Norfolk Botanical Garden and the Virginia Zoological Park—are close by.
Norfolk is home to the Port Authority, Norfolk-Southern Railway, The Virginia Symphony, Old Dominion University, Eastern Virginia Medical School, Norfolk State University, Tides baseball and the Admirals hockey teams, state of the art research facilities, shipping companies, and an exuberant arts and cultural community.
Hospitality Sponsor:

Conveniently located in the heart of downtown, the Norfolk Waterside Marriott is a prominent feature of the Norfolk city skyline. This luxury waterfront hotel features nearly 400 rooms, 8 suites, and 60,000 square feet of conference space, a business center, and a 24-hour fitness center. Extraordinary dining is available at Shula's 347, offering Premium Angus Beef® burgers and steaks or enjoy a cocktail in the Piano Lounge.

Sheraton Norfolk Waterside Hotel is proud to unveil a newly renovated and updated look, from top to bottom.
From the moment you enter this downtown Norfolk hotel, you'll notice a fresh, clean and inviting atmosphere, enhanced by new décor, upgraded lighting, and stylish furnishings. It is Norfolk's only waterfront hotel and provides stunning views of the Elizabeth River along with an exceptional hotel and meeting experience.
A stay with Sheraton Norfolk Waterside Hotel puts you right in the center of all the great things to do in Norfolk, including harbor cruises, upscale shopping, theaters and galleries.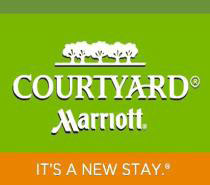 Courtyard Hotel Norfolk Plume St. is proud to unveil our lobby's new contemporary and sophisticated design at the Courtyard by Marriott Norfolk Downtown, VA provides greater flexibility for guests traveling to Norfolk, Portsmouth, and Virginia Beach.
This Norfolk hotel near MacArthur Center Mall features a new lobby with inviting spaces, free Wi-Fi and access to the latest news, weather and local information via our GoBoard.
The highlight of our new lobby is The Bistro-Eat. Drink. Connect., which provides guests with healthy food, beverages, and Starbucks(R) items during the day and evening dinner service with cocktails. Guests will be near the NorVA, Chrysler Hall, and Granby Street, known for an eclectic mix of shopping, dining, and entertainment.
We offer a fitness center, indoor pool, whirlpool, 24-hour business center and boarding pass printing service to make your travel easier.
Media Partners: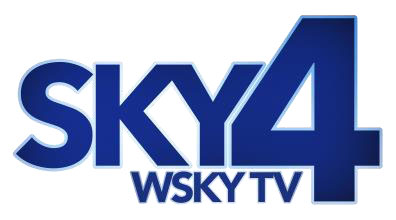 SKY4, WSKY-TV is your broadcast destination for hit shows like American Dad, King of the Hill, Justice w/ Judge Mablean, and much more! Our Mission is to provide affordable broadcast TV marketing solutions that help local businesses succeed and grow through our experience, creativity, and unparalleled commitment to customer service.
Supporting Sponsors: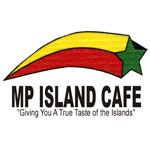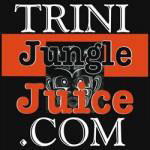 Participating Sponsors: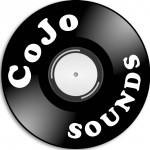 Friends of VCACA/CaribFest:
Angela Harris
Augustus & Lani Solomon
Bertie & Harriette Carrington
Carolyn Holmes
Christina Harris
Donna Myers
Franz Albertini
Linda Cullinan
Lisa Taylor
Lisa Zahralddin
Tammy Smith
Tecia Cogdell
Thea Evans
Wanda Boulden
If You are going to get medications online, now it is the period to do so. There are numerous of dependable online drugstores that will deliver remedies to your home. Certain remedies are as a rule used to treat many types of infection caused by several types of bacteria, such as tonsillitis and infections of the skin. Thousands of people order online such medicaments like Viagra. Viagra is a remedy prescribed to treat various complaints. What do you think about Ringworm treatment? Present many men search for the exact keyword ' on the Web. Questions, like , are linked numerous types of health problems. Also known as erectile disfunction is defined as the impossibility to maintain an erection suitable for intercourse. While the medication is credited with nerve hurt, it can also cause problems in bed. Patients must always ask druggist for professional consultation about the matter. Do not give Viagra or any other drug to anyone under 18 years old without prescription.